8th Annual Kitsap Grown Harvest Dinner
8th Annual Kitsap Grown Harvest Dinner
Mark your calendars for this years Kitsap Grown Harvest Dinner on September 25th!
The 8th Annual Kitsap Grown Harvest Dinner brings a bounty of locally-grown food in a showcased community dining experience prepared by top-line local chefs, led by Chef Chris Plemmons (Olympic College Culinary Program & Two Snooty Chefs). The dinner will be held at Olympic College on Sunday, September 25th, 2016.
Tickets can be purchased at: http://www.brownpapertickets.com/event/2586199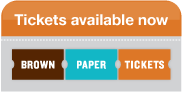 Also not to be missed this year is the Silent Auction which will feature an array of local products and services as well as our special keynote speaker, Beth Robinette with LINC Foods.
We hope you will save the date and join us in celebrating and supporting our local farmers and culinary masters!
More about this year's Keynote Speaker – Beth Robinette:
Beth Robinette, MBA, a fourth generation Spokanite, has been a food activist in the Spokane area for over 10 years. When she is not connecting farmers to markets at LINC Foods, she can be found building fence, or chasing cows, on her family's cattle ranch, the Lazy R, where they raisegrass-fed beef. Her academic studies have revolved around business, marketing and sustainable food systems.