Join KCAA on February 22nd for The West Sound Agritourism Workshop
Join KCAA on February 22nd for The West Sound Agritourism Workshop
The Kitsap Community & Agriculture Alliance (KCAA) invites you to participate in a special West Sound Agritourism Workshop, an event to initiate the Kitsap Peninsula as a destination to West Sound small farm, nature and other outdoor activities. KCAA believes small farms & gardens, nature & environmental groups, lodging facilities (including Bed & Breakfasts), and other value added producers would benefit greatly from sponsorship and participation in this event
When: February 22nd, 2014 from 8:30am – 4:00pm (Lunch provided)
Where: Bremerton Boys & Girls Club (3102 Wheaton Way, Bremerton, WA 98310)
Tickets:
$25 General Admission
$20 KCAA Members – Special code sent to members via email
$10 for Students & Interns – must enter Intern/Student at check out for special pricing. Please bring student ID/Verification to workshop.
Tickets are on sale now through Brown Paper Tickets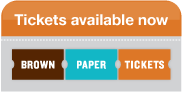 Workshop Sessions include:
– Agritourism "Cultivating Tourists on the Farm" – an overview introduction with Curtis Beus, Director of Okanogan County WSU Extension. Learn about agritourism risks & management, liability, zoning, food safety, fire codes, marketing agritourism operations and agritourism regions.
– Agritourism Asset Mapping
– Agritourism Issues: Agritourism in the West Sound, facilitated by Curtis Beus & Julia Zander. This will be an open discussion with audience, West Sound agritourism operators, suppliers, insurance agents & local officials responding to topics covered earlier in the day.